Community Adult Literacy Program

---
This article on ABC Literacy Life website includes a detailed list of the benefits made available to you by filing you Income Tax every year
---
Have you ever wondered what is in the Lillooet Public Library? In 2021 the Lillooet Library created a short video Library tour. Keep in mind that the video was created and posted a year into the pandemic so Health and Safety protocols are included. Today, masks and hand sanitizer are available but optional and you entre the Library through the front door.
---

Open Campus BC website offers free textbooks on many subjects. Here are a few introductory level textbooks that can be read online or downloaded. The link to download is on the right side of the webpage. Click on 'Readable' to get a drop-down list to choose read online or download. When you click on any of these links you can explore the OpenBcCampus website and find a complete list of all the free textbooks they offer.
Provincial English.  Updated: Jan 7, 2022
Author(s): Allison Kilgannon, University of the Fraser Valley
This textbook was designed to fulfill the requirements for the Adult Basic Education (ABE) Provincial English course. This text provides instruction in steps, builds writing, reading, and critical thinking skills, and combines comprehensive grammar review with an introduction to paragraph writing and composition.
https://open.bccampus.ca/browse-our-collection/find-open-textbooks/?uuid=ccf34b67-f30c-42a2-ae4b-00888d265c95
Adult Literacy Fundamental Mathematics: Book 1 – 2nd Edition
Posted: December 16, 2021 | Updated: March 30, 2022
Author: Wendy Tagami, Liz Girard
This is book one in a six-book series on fundamental mathematics for adult learners. These books include glossaries, self-tests, practice requests, grades records, and unit tests. Topics in this book include: number and number operations, patterns, functions and relations, real life applications, geometry, and time. These books align with the learning outcomes for Adult Fundamental Math as outlined in the BC ABE Articulation Handbook. 
https://open.bccampus.ca/browse-our-collection/find-open-textbooks/?uuid=ba6b1833-9b65-4c75-8f10-a395c21d1c8f
Student Success.  Posted: September 11, 2020 | Updated: October 1, 2021
Author: Mary Shier, College of the Rockies
This book offers study skills and practices for college and university students to help them make a positive transition to post-secondary education, learn how to be a successful student, and make the most of their learning experience. This textbook was created to provide a resource for the ABE provincial level course, Student Success, and it provides resources to meet all the required and optional learning outcomes. The course can be used as an elective course towards the BC Adult Graduation Diploma. Students don't need to be taking a Student Success course to benefit from this text. Post-secondary students can use this material to help them become better, more successful students. Faculty can use any parts of it to give to their students in any of their courses as applicable. Anyone can use applicable life skills chapters. The book is written so each chapter stands on its own as an independent topic and doesn't require knowledge of previous chapters, so students and instructors can use only the sections they need.
https://open.bccampus.ca/browse-our-collection/find-open-textbooks/?uuid=4c4519e9-fa99-4399-82c9-8cd03d3a749e
---
ABC Literacy Life



This website has links to Literacy programs across Canada as well as excellent articles about Literacy. The website is written in clear words and is easy to navigate. If you would like a better understanding of what literacy is, this is a good place to find some information.
"Having adequate literacy skills means being able to understand, evaluate, use and engage with written texts. It also means being able to participate in society, achieve your goals, and develop your knowledge and potential.
Research shows that adults who have [lower] literacy skills are more likely to have poorer overall health, lower salaries, and lower levels of participation in their community."    – ABC Life Literacy
Click here to access website:
---
Audio Assisted Reading



Refers to stories being read out loud while the listener follows along reading the story from written text. It's a wonderful way to hear a good story while improving your reading abilities. While these readings can be used in person, they are also a great tool for online learning. These websites do not work well on smartphones or tablets. A laptop computer or desk top computer are the best way to use these helpful tools.
Research has shown that audio-assisted reading is a great tool to enhance and supplement other comprehension and reading strategies. Listening to stories being read out loud is fun and relaxing. To learn more and use examples of recorded readings use the links below.
ESL Bits  This website includes recordings and written text of books, novellas and articles. The audio recordings and text cannot be downloaded. The audio recordings have speed control so you can choose the speed the story is read to you. This is great help for people who are learning spoken and written English.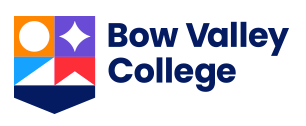 ESL Literacy Readers   This website was created more for classroom type lessons and learning. A collection of forty theme-based readers, along with an instructor's guide, to support ESL literacy instructors to create comprehensive, theme-based lessons for adult ESL literacy learners. The themes were carefully chosen and are both of high interest to learners, and more importantly, relevant to their lives. The PDF texts are downloadable.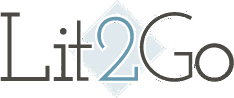 Lit2Go    A free online collection of stories and poems in Mp3 (audiobook) format. An abstract, citation, playing time, and word count are given for each of the passages. Each reading passage can also be downloaded as a PDF and printed for use as a read-along or as supplemental reading material. The recordings of the stories are by chapter or section so you cannot listen to the whole story without interruption. There is no control of the speed of the reading play back and accents are added for the location of the story being read. The font used on the website might be difficult to read but the PDFs are clear and easy to read. A great feature of this website is that the use of classic literature.
---
Decoda Literacy Solutions
Decoda is the province wide charitable organization that provides the funding for the Lillooet area Adult Literacy Program through the Lillooet Library. Their website is aimed at literacy professionals, donors and potential donors.
"We support community-based literacy programs and initiatives in over 400 communities across BC by providing resources, training and funds.
Our work supports children and families, youth, adults, Indigenous and immigrant communities to help build strong individuals, strong families and strong communities."    – Decoda Literacy Solutions
---
Listen to the Library's radio show on the radio at 100.5 FM or here online.